Some Background About Me
---
I have had the opportunity to live a full life and enjoy many different and diverse opportunities in life and work. I have been a nuclear power plant operator in the Navy, police officer ( deputy sheriff in Monroe County, FL ), motorcycle retail store owner in south Florida and IT management during my working career. I have had a opportunity to see the world traveling to Asia, Europe, South America and live in many places growing up and in my adult life including Japan for 5 years as a government employee.
I have been lucky to have had a few different careers ( Military, Police Officer, Accountant, Welder, Retail Sales ( owned a motorcycle shop ) & IT ) over the years and I have enjoyed all of them. Having worked in many different fields helps give me a more rounded approach to life and work.
I currently work as a IT Project Management Consultant managing large scale global projects where I work by contract. I have been in IT for over 37 years and it has been very good to me. I started out as a technical support person and quickly moved into programming. From there I became a hardware engineer, network engineer, database administrator, application architect, marketing and sales and now senior IT management. Check out my LinkedIn profile for more about my professional life.
During this time I got involved in developing software to help programmers develop applications quicker using software libraries where I sold over 2000 copies of my software worldwide. I also independently designed and developed web based applications for an online resume database before all of the big name job boards ( Resumes Online ) and I was one of the first to develop an online boat sales application. I ran a multiline BBS out of my house that had 8 phone lines coming into the house and had a very large phone bill.

I am a strong leader of people and I can motivate teams to achieve at a higher level of success. I have lead teams on complex critical projects while in the military and in my IT career where I delivered when others thought we could not. I have had the opportunity to work with large scale companies over the years including Microsoft, IBM, AT&T, Department of Defense, Pfizer and more on large complex global projects.
I graduated high school at 17 and joined the Navy and trained to be a Nuclear Power Plant Operator on Submarines. During my enlistment I also worked in law enforcement with NIS ( now NCIS ) and during one of the stakeouts I slipped off a snow covered building and busted up my knee. My Navy career was over. Since I am now a disabled veteran I was given a free scholar at DePaul University and received a degree in Accounting.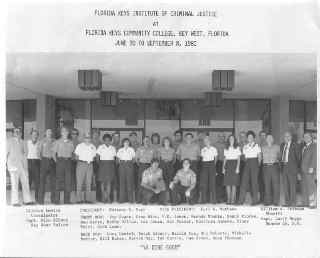 After college I got back into law enforcement as a Deputy Sheriff in Monroe County Florida. The first year as a deputy I was undercover officer working a drug intervention taskforce and was involved in large scale undercover operations. This was the time of the cocaine cowboys in south Florida so it was pretty wild times. We would take down smuggling operations and recover 100's of bales of marijuana and kilos of cocaine. Some of these operations made the national news. Eventually I became a road patrol officer and had a great time on the job. My work as an undercover officer eventually led to threats on my life and it was "suggested" I leave the area. I took a job with a government agency and moved to Japan.
During my 5 years in Japan I had a great time as I got to do a lot of really neat things and meet a lot of really neat people. Also during my time in japan is where I really learned to ride motorcycles. I had already been riding for years but learning to ride in the dirt really improved my skills. I became the president of the Torii Riders Motorcycle Club of Americans who lived in Japan.
When I moved back to the states is when I got more involved in IT and started working as a developer. I was lucky to work with some really good people over the years and was given the opportunity to be involved in all aspects of application development while I assisting in developing a few businesses. In 2001 my family moved back to south Florida so my wife could go to graduate school and become a doctor in Psychology and now she is in private practice.
In 1996 I was diagnosed with Lymphoma after being sick for about 10 months. I was progressively getting sicker every month until the doctors requested a CAT scan and they found a large tumor ( size of an orange with wings ) growing in my retroperitoneal area. They found that the tumor was wrapped around my left kidney. A CAT scan and MRI both diagnosed me with Lymphoma. I was rushed to NYC for surgery at Columbia Presbyterian hospital. While in surgery the doctors found that the tumor was growing into my spine and was wrapped around the nerves to my legs. The doctors did a great job keeping me alive and today and I about as healthy as a person can be. The doctor said he saved my life.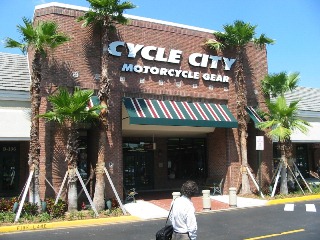 After moving back to Florida I was looking for an opportunity to build my own business and decided to open a motorcycle accessory store. I did a lot of research and picked a location and built a great store called Cycle City. I developed and opened Cycle City here in the Fort Lauderdale area back in 2002. I had a 6000 square foot store and I sold product for all types of motorcycling from HD to dirt. I developed and ran commercials in the local market on TV and radio. I also ran ads in all of the local magazines. I was the south Florida sponsor for the American Choppers show with Paul Sr. and Jr. on TV. I sponsored both off road and track racers and was also a provider to the local motorcycle training institute. The store was the largest in south Florida.
With my family I have traveled to may places around the world including most of Europe, South America, Asia and the Caribbean. These trips really open your eyes to the world.
See you on the road somewhere.